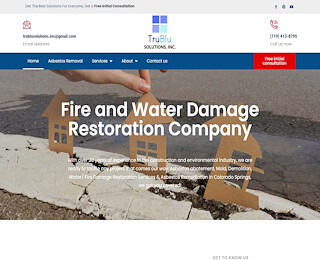 Popcorn Ceiling Cost Colorado Springs
Popcorn ceilings used to be popular, but these days they are being removed and replaced by newer materials. But to do that, you need to understand what popcorn ceiling removal costs are, and that's what this article is all about.
Read on!
Popcorn Ceiling Removal Cost per Square Foot
It costs $1 to $4 per square foot to remove popcorn ceilings. But that depends on the thickness of the texture and the ceiling's height. This cost does not include testing for asbestos, supplies, or disposal fees, and this is just the price of removal by popcorn ceiling removal companies. Adding texture, paint, or decorative tiles after removing the original popcorn ceiling will increase the overall project cost.
Price to Remove Popcorn Ceiling by Location
The cost to remove popcorn ceilings varies by location and the typical ceiling square footage. This is because some locations are larger than others, and the service provider might consider the ceiling height and texture thickness in some cases.
Bottom of Form
Top of Form
Bottom of Form
Labor Cost to Remove Popcorn Ceiling
Another factor in the costs of popcorn ceiling removal is the labor costs. The labor cost to scrape off the texture runs from $15 to $40 an hour or $1 to $4 per square foot. This cost depends on location, texture thickness, and height, among other factors.
Asbestos Abatement Popcorn Ceiling Cost
The average asbestos popcorn removal cost per square foot is $3 to $7, or between $900 and $2,100 for a 10′ x 30′ room. This cost depends on the texture's thickness, the surface's height, and the amount of asbestos found.
Cost to Remove a Popcorn Ceiling and Retexture It
The cost of ceiling textures is between $0.60 and $2 per sq. ft. However, this texture varies based on the need for additional materials and tools.
Cost to Remove a Popcorn Ceiling and Replace It With a Knockdown
It costs from $900 to $1,800 to replace a 10′ x 30′ with a knockdown texture. Adding $300 for removing the texture sums up to between $1,200 to $2,100.
Cost to Remove Popcorn Ceiling and Skim Coat
It will cost about $2,000 to $2,150 to remove the texture and apply a skim coat. $300 to $450 of that cost goes towards skim coating.
Bottom of Form
Top of Form
Bottom of Form
Removing Popcorn Ceiling And Refinishing Cost
Refinishing a ceiling is around $2 to $2.50 per square foot. The cost of removing the texture is $1 to $4 a square foot, and the cost of removing and refinishing is $3 to $6.50 per square foot.
So those are some of the things you need to know about ceiling costs and prices.
Contact us for a Free Consultation
Do you need top-notch asbestos removal services in Colorado Springs? TruBlu Solutions Inc. should be your go-to company. We boast more than two decades of experience in the construction and environmental industry, and we're adept at tackling asbestos remediation. Our asbestos-certified crew will carefully test for the toxic materials and follow the required guidelines for their removal. Rest assured, you and your family or coworkers will be safe from the dangerous diseases that could result from asbestos exposure. Get in touch with us today for a free initial consultation, and you'll be glad you did.